Recorded Resources
We are privileged to be able to record and publish our talks from our Tuesday Team Time meetings as well as other events and our prayer is that these will be used by members and others to encourage and fuel our mission to give every student on our campus the opportunity to hear and respond to the gospel of Jesus Christ. 
14th March - Colin Dow, minister at Glasgow City Free Church, takes us through James 5:13-20, as we have a look at prayer, and how important it is at every moment in our lives.

7th March- Dave Lazony, assistant Pastor at Newton Mearns Baptist Church, 
takes a look at the importance of patience, how it is crucial for personal disciple, and also for the credibility of our witness, as we seek to share with our friends the good news of the gospel, through not only our words, but in the way we lead our lives.
14th Feb- Simon Attwood, our UCCF staff worker shares with us how the gospel can show through the stories we have, our testimonies, of how God reached into our lives and changed us forever by giving us the gift of faith in Him and all He has done.
7th Feb - Calum Jack, minister at Cornerstone Community Church in Stirling opens up James 5:1-6 showing how our rejection of what the world admires, primarily wealth and treasure for our own benefit, helps transform the power of our witness.
3rd Feb - Simon Attwood delivers an evening looking at how and why to use Uncover. In the lead up to Events Week with join with Glasgow Caledonian and the Royal Conservatoire CU's to be encouraged for the mission and opportunity ahead.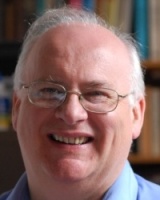 Seminar - John Angus MacLeod 

Equating the God of Love with God of wrath
Download
Download
31st Jan - John Angus Macleod, vice prinipal in the New Testament at Edinburgh Theological Seminary, delievers a seminar challenging us to think about the wrath of God and its rightful place in our evangelism on campus.  
Download
24th Jan - Matty Guy, UCCF Staff Worker for St Andrews took us through James 4:13-17 showing how our humility affects the power of our witness.

17th Jan - Edward Lobb, director of training at Cornhill Scotland shared how our fidelity to God and his people affects the power of our witness, challenging us to identify and correct areas of spiritual adultery in our lives.
Download
​22nd Nov - Bob Akroyd, co-ordinator of Systematic Theology at ETS, takes us through James 3:13-18 showing how the source and application of our wisdom affects the power of our witness.
​22nd Nov - Michael Healy, pastor of Finlay Memorial church, takes us through James 3:1-12 showing how our words affect the power of our witness.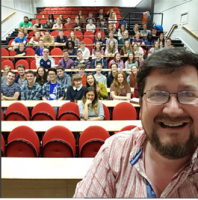 James 2:14-26 - David Todd
Through your actions...
Download
Download
​15th Nov - David Todd, minister at St Johns in Edinburgh, takes us through James 2:14-26, showing us how our actions affect the power of our witness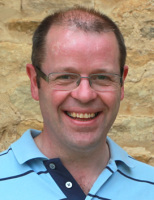 Missions Night - Pete Dickson 

Download
Download
1st Nov - At our annual missions night Peter Dickson, UCCF Team Leader for Scotland showed us a biblical basis for mission built on far more than pity. We show genuine compassion for the world as we seek to share Gods Kingdom.

"Our aim is not to make you feel pity...but feel compassion as God feels compassion and that we set our hearts and minds on a lifetime of gospel speaking"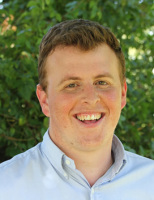 Download
Seminar - Ash Cunningham 

How we can know Christianity is right...
Download
25th Oct - Ash Cunningham, head of UCCFs Theology Network delivered a seminar looking at what makes Christianity distinct and true amongst a world of many different faiths.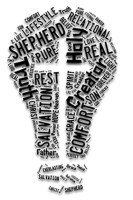 James 2:1-12 - Steven Crothers

Through our Words
Download
Download
18th Oct - Stephen Crothers, minister at Adelaide Place Baptist Church, shared how our attitudes, particularly towards our relationships with our neighbours, friends, family and course mates can affect the power of our witness.
"It's not just do we like each other...it's do we love each other?"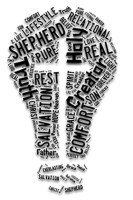 Download
James 1:19-26 - James Clark

Through your Lifestyle 
Download
4th Oct - James Clark, a recent Cornhill graduate continued our series in James, looking at James 1:19-27. He shared how our lifestyle, particularly our words and deeds can affect the power of our witness.
"If we want to be known as people who love the Lord Jesus then we need to watch our behaviour"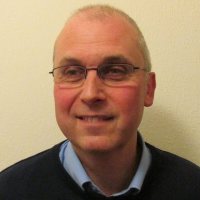 Download
James 1:1-18- Mark Pexton

Through trials and temptations 
Download
27th Sep - Mark Pexton, minister of Leven Baptist Church, started our series in James by looking at James 1:1-18. We looked at how our witness is affected by the trials and temptations of life, and the first section of James showed how God works through trials to glorify himself and to prepare us to flee from temptations when they come upon us 

 "Do you honestly believe that Gods ways are the best ways?"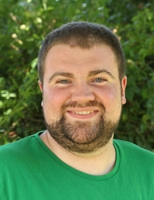 Download
Intro Night - Simon Attwood 

Download available 
Download